Jurassic World: Dominion Dominates Fandom Wikis - The Loop
Play Sound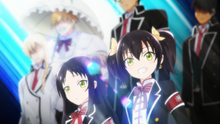 Prefects (監督生, Purifekuto?) are students who were selected to take care of the Dahlia Academy Boarding School. They are chosen by fellow students in their respective dormitories, each of the houses selecting three individuals from the candidates to become a Prefect.
Overview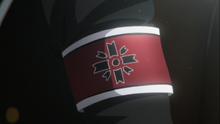 Prefects are the selected few who possess the grades, popularity and power to be elected as representatives of teaching body. They are to uphold discipline and have been bestowed the authority to punish students. As such, they are looked upon with fearful reverence as rulers of the academy. Once a student earns a Prefect's ire, various liberties may be taken away, effectively signaling "Death" within the Academy.
Duties
The prefect's duties are mainly divided into four.
Head Prefect: Executive officer, convocation of council meetings, managing the residents
Deputy Supervisor: Assistant representative, event division, replying to suggestion box
General Affair's Treasurer: Patrolling the School, volunteering, controlling the withdrawals, adjusting the expenses
Secretary: Creating proposals, reports and recording meetings
While there are four duties, there are only three Prefects for each house at a given time (excluding volunteers). As such, one of the non-head prefects would handle two duties.
Selection
In order to become a prefect, an individual have to go through a selection and election process.
Applying for candidate
A candidate must be a prefect's servant or must have a teacher's recommendation. As long these criteria are fulfilled, anyone can apply.
Election Campaigns
After the candidates are confirmed, the campaigning will begin. During two week campaign period, the candidates will work on their public relation and speeches.
Voting
This is where the student body are voting who will be the prefects. There are two sections to this vote: Preliminary and Head voting. Each with their own ballot.
In preliminary voting, the student body decides whether the candidate is suitable or not.
In head voting, the student body, including the candidates and current prefects, writes the name of a candidate who they deem worthy onto another paper and put it into a box of the corresponding candidate.
List
Note: the table below shows the current and former Prefects in the manga.
Former
Servants
Servants (雑務係, Fagu Bōi?. lit. "Fage Boy"; English: "Yeoman (Yeowoman)") (shortened as 雑務係 Fagu) are students who take direct orders from prefects. Each prefect guide their servant such that the servants will succeed them in the future. Only the most trusted juniors get elected as a servant, as if it is the fulfillment of the destiny of sworn siblings.
Gallery
Manga
Anime
Trivia